My husband and I went to Uni restaurant for the first time on a Wednesday night. It is located on the street level inside the Eliot Hotel on the corner of Commonwealth Ave and Mass Ave. The main door of Uni is facing Mass Ave, but you can also access it from inside the hotel. The steel door had tasteful eels etched on it and it made us feel excited to open it and go inside.  When you entered, you'll be surrounded by hip, stylish atmosphere with large modern lantern  lamps hung on the ceiling. Behind the sushi counter at the far left I spotted my friend's husband, who recently joined the restaurant as Sushi chef here! He greeted us and we sat at a table by the window.
Apparantly there is a chef for each category: sushi and sashimi. We definitely wanted him to make the food for us, so we told him we wanted Omakase platter (chef's choice) worth about $80 each person. He also asked us if we want traditional sushi (sashimi on rice), or sushi with special sauce in Uni style. We agreed we definitely want the #2!! We also ordered 2 dishes from the kitchen (eel and beet salad).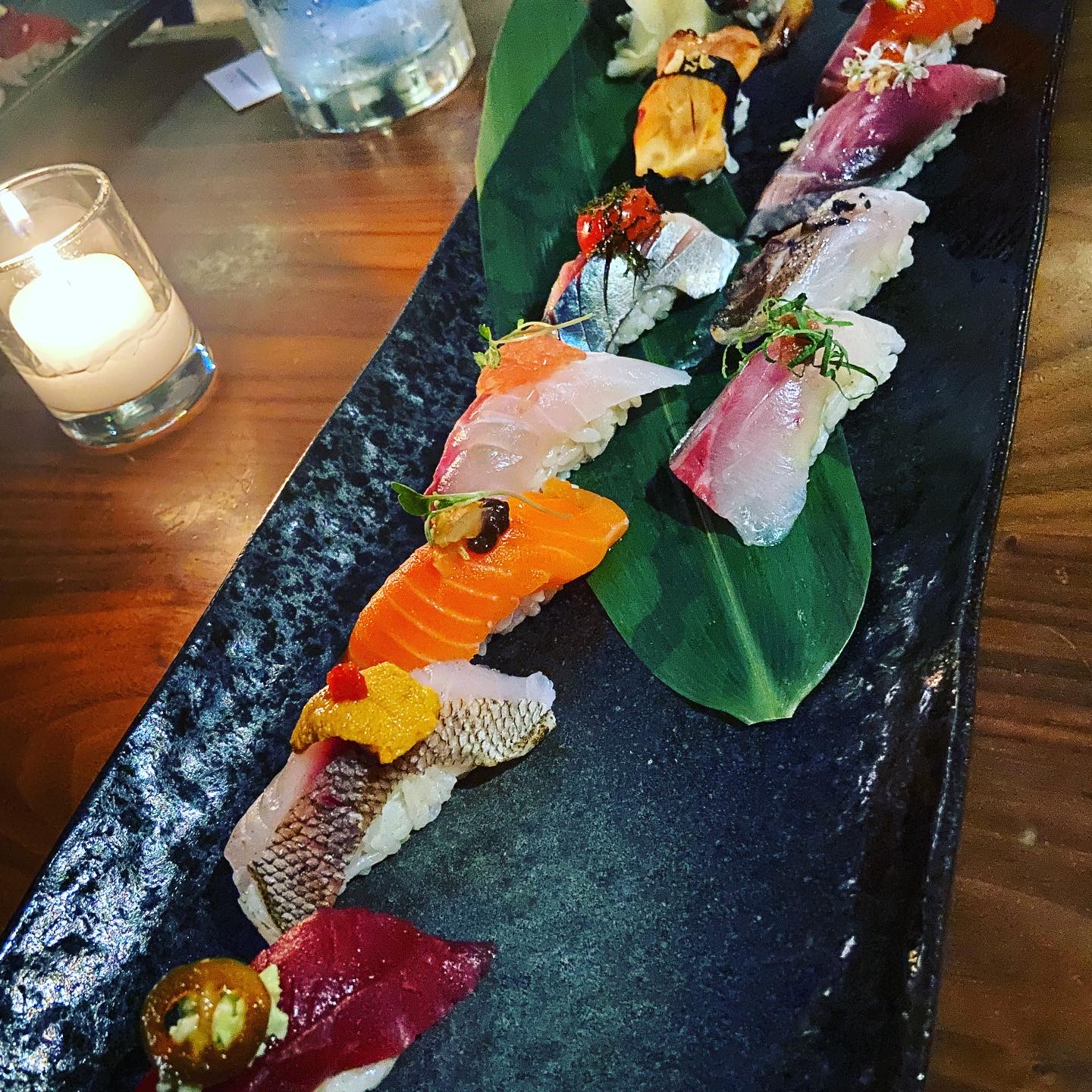 When our sushi platters arrived, it was so beautifully presented we gasped. Each piece is an exquisite piece of art! Masu (Trout), Madai (Sea Beam), Hiramasa, (King Fish), Hamachi, Chicken of the woods (mushroom), Saba (Mackerel), Barracuda, Shimaji, Salmon and Tuna. Each piece gave us a whole different pleasure. We could almost vision and feel each fish's life and its world. Never ever felt this way before. It is not just the food you're paying for but the experience you're getting.
If you like raw fish and Japanese food, I strongly recommend you pay a visit here! I'll say it'll cost about $150-200 per person, but it is well worth it!
Uni
370A Commonwealth Avenue
Boston, MA 02215
(617) 536-7200
Hours
Sunday – Thursday 5:30 PM – 9:30 PM 
Friday – Saturday 5:30 PM – 10 PM