MA License# 9573599
RI License#: RES.0047786
English
It is all about you, not me.
I always go above and beyond for you and serve you ethically. I am truly passionate about guaranteeing satisfaction and seeing the smiles on your faces. Building long-lasting relationships and loyalty is at the heart of my service. Authenticity, caring, and professionalism are the hallmarks of my personality. I am here to provide you my full support, guidance, knowledge, expertise and solve your problems during your selling/buying process.
My 15+ years of marketing/design experience prior to becoming a realtor gives me an edge in marketing my client's property in a digital world. My keen eyes for design and exceptional organizational skill also help stage properties so attractively, drawing in more buyers.
Mother of 3, I enjoy hiking in the woods and spending time with my family and friends during my free time. I speak fluent in English, Japanese, Cantonese and conversational Mandarin.
日本語
中文
 Find How Much Your Home Worth
Julian is a super professional realtor. She helped us to rent the apartment of our dreams. She managed all documents provide us detailed instructions how to fill the forms and which documents to provide. She answered all our questions comprehensively and in time. In addition she is a warm personality. She supported us to build relation with landlord. I would definitely recommend Julian as great realtor.
Julian is just an amazing Realtor! When we were selling out condo she not only educated me on the importance of staging our property (we didn't realize how cluttered it was!), but helped out - she has a great sense of design. Also, she takes amazing videos that truly highlight the best of what we were selling - really a difference maker. On top of that, there are no pressure sales tactics and she sincerely takes to heart the needs and wants of her clients. Highly recommended!

Julian really took out all the hassle and stress of finding a place to live for me. She was patient and understanding with me and of my time constraint. I consider myself fortunate to have found her, and will call on her again in the future should I need a hard-working realtor who is such a pleasure to interact with.

Julian was great to work with. She was quick to answer the phone and return emails. She was early for appointments. She was knowledgeable about the property and the landlord at the property I was interested in.

私たちは日本から引っ越してきて、ジュリアンにブルックラインでの物件探しをお手伝いいただきました。6歳以下の子供を2人含む5人家族、車がない、家賃の予算も低いという条件での家探しでしたが、ジュリアンの根気よく、優れた検索能力で、私たちが入居できる物件に巡り合うことが出来ました。 ジュリアンは、私たちが住もうとしているエリアのことをよくご存じで、いつも連絡を絶やさず、不明なことはわかるまで丁寧に説明して下さり、安心して取り引きができました。 契約が終わり入居してから発覚したトラブルにも積極的にかかわって下さり、私たちを助けてくれています。ご自身のお仕事に誇りと責任をしっかり持っていらっしゃる、とても信頼できるエージェントさんです。 Read more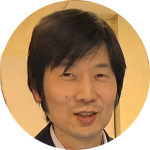 We moved to Boston from Japan. She is native both in English and Japanese. I imagine she is no less fluent in Chinese. She is extremely considerate, efficient, cheerful and always eager to find the most helpful measure for her customer. She also kindly assisted our relocation. She knows how to make people's lives from East Asia comfortable in the US. I highly recommend her.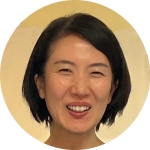 Julian is a dependable person with attentive thoughtfulness to detail, accurate advice, and a wonderful personality. Thanks to Julian, the start-up of my life in an unfamiliar Boston, USA went smoothly and I had a wonderful time. She says that real estate is her calling. I truly believe she is right!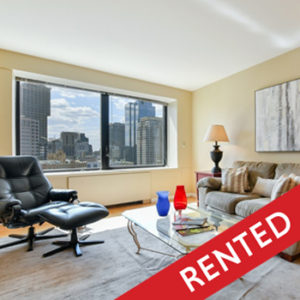 65 East India Row, Unit 21A
Boston, MA
MLS: 73132153
Rented: $3,450
Rented Date: 9/1/2023